The campsite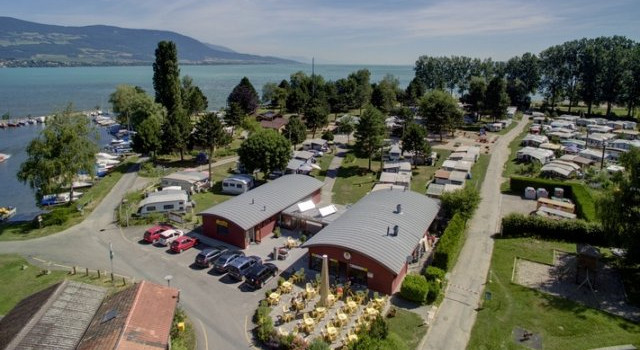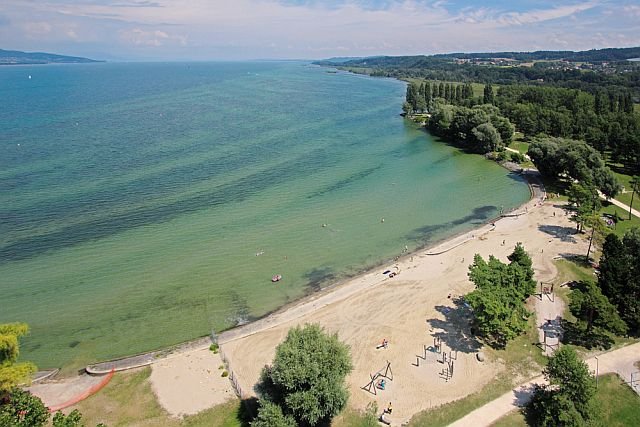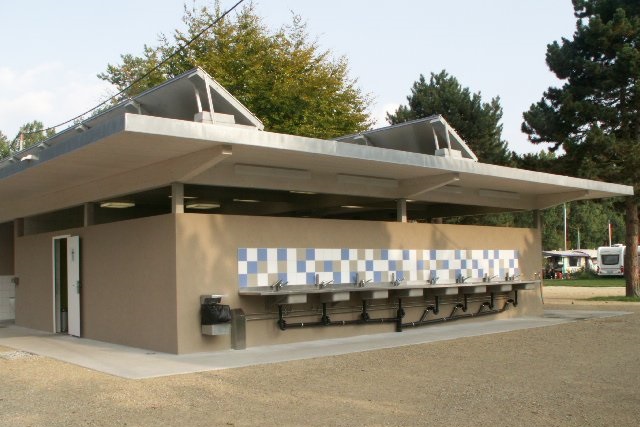 About the campsite
In order for you to enjoy the delights of an open-air stay, the campsite offers you pitches on the shores of Lake Neuchâtel, equipped with 16A electric outlets as well as fully equipped tents with a capacity of 2 to 7 people.
The selection of services and equipment that are at your disposal will ensure quality and comfort of your stay.
You will enjoy modern sanitation facilities, Wi-Fi network on the whole campsite area, a playground, petanque courts, as well as a covered picnic place with kitchen and barbecue. In the living room, a library, fridges, and freezers are at your disposal and free to use. In the surroundings…
Situated on the shores of the lake, the campsite is partially shady and surrounded by vegetation.
We offer entertainment for everyone, for kids, as well as adults!
The "Parc des Rives" will make all age groups happy thanks to its various sports facilities and several barbecue places. The campsite is at a 1-min walk away from the local indoor and outdoor swimming pool with a tobogganing slide. You will also be able to find tennis courts and badminton courts.
Straight next to the "Parc des Rives", you will find the beautiful sand beach of Yverdon-les-Bains that will enable its visitors to relax, bathe and play. Activities, playgrounds, restaurants, and shops are also to be found at the beach.
After a 15-min walk along the canal, you will find the train station and the city center. The main shops and supermarkets are in the old town and on the Pestalozzi Square, at the bottom of the castle. The pedestrian streets of the old town offer a unique atmosphere and many terraces and shopping options.
For wellness lovers, the Thermal Baths of Yverdon offer a vast selection of treatments.
Payment methods accepted:
CHF, EUR, Mastercard, Visa, Maestro, Postcard, Reka card, Reka-Checks
Camping data:
3.6 ha/430m (altitude)
130 tourist emplacements
15 fully equiped tents to rent
110 seasonal emplacements
GPS: 46°47'5.7192"N,6°38'54.6822"E